Ecolab Ranks 32 on Corporate Knights' 2019 List of the World's Most Sustainable Corporations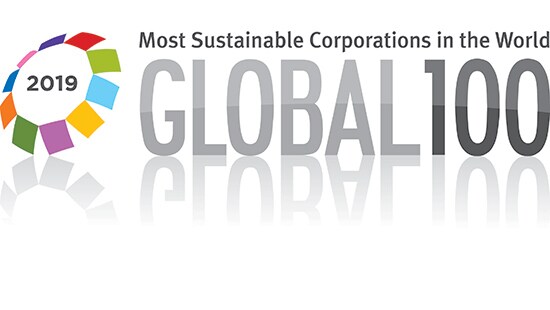 For the third time in five years, Ecolab has been named to Corporate Knights' Index of the 100 Most Sustainable Corporations in the World. Companies that make the Global 100 index represent the top 1.3 percent globally for sustainability performance. Ecolab ranked 32 on the 2019 list, fifth highest among the 22 U.S.-based companies to make the index.
To determine the companies on the 2019 Most Sustainable Corporations in the World index, Corporate Knights analyzed publicly available data for more than 7,500 companies with revenue of at least $1 billion against global industry peers using 21 quantitative key performance indicators. The final Global 100 index represents to the top performers from each sector.
###