Technical Training for Laundry Professionals (English)
PRESENTER: Highly skilled Ecolab Engineering Specialists
LOCATION: Ecolab Deutschland GmbH, Monheim am Rhein, Germany
To help professional textile care companies meet the challenges of ever-changing market conditions, Ecolab is offering training for laundry professionals. The TECHNICAL Laundry Training (offered in English and German) concentrates on dispensing systems and laundry data management. Designed to equip commercial laundry professionals with essential skills and industry knowledge, the modules are adapted to suit all levels of professional experience.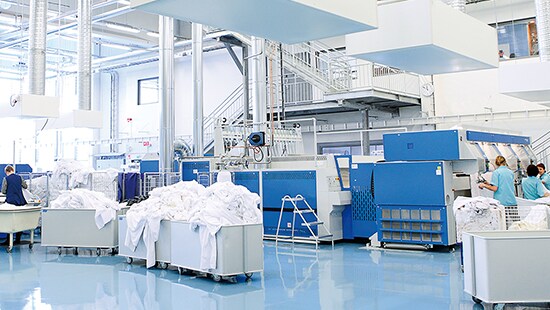 Event Details
 This 1,5 day technical training will concentrate on Dispensing Systems and Data Management and will cover the following topics:


Safety with Dispensing Systems


Design and operation of state of the art dispensers and controllers


Fault handling


Maintenance and Repair


Practical Training


It is designed for 6-10 participants.
The package includes 1,5 days of intensive training on Ecolab dispensing equipment and Data Management, complete training materials for all subjects, accomodation in a middle-class hotel in Monheim am Rhein, incl. breakfast and evening venue. 
Price: EUR 725 (excl. VAT) 
Location Details
Ecolab Deutschland GmbH Monheim am Rhein (between Düsseldorf and Cologne)