Basic Training for Laundry Professionals (German)
PRESENTER: Frank Everts
LOCATION: Ecolab Deutschland GmbH, Monheim am Rhein, Germany
To help professional textile care companies meet the challenges of ever-changing market conditions, Ecolab is offering training for laundry professionals. The BASIC Laundry Training (offered in English and German) concentrates on professional laundering and covers topics such as water, hygiene, washing machines, textiles, detergents, their applications, and more. Designed to equip commercial laundry professionals with essential skills and industry knowledge, the modules are adapted to suit all levels of professional experience.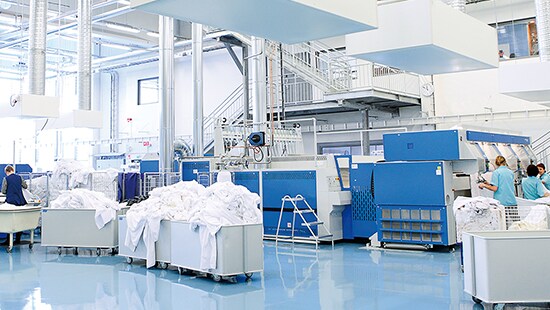 EVENT DETAILS
This 3-day training on professional laundering will be focusing on these subjects:
Hygiene
Safety
Detergents and their application
Water
Washing Machines
Textiles
Washing Processes
Dispensing Systems
How to cope with textile damage
Water and Energy Management
Product and Program Information
It is designed for 8-20 participants and covers all the most important topics for the associates who just starting their careers at the laundry or are already experienced.
The package includes 3 days of intensive professional laundry training, complete training materials for all subjects, 3 nights in a middle-class hotel in Monheim am Rhein, incl. breakfast and evening venues.
Price: EUR 1395 (excl. VAT)
LOCATION DETAILS
Ecolab Deutschland GmbH Monheim am Rhein (between Düsseldorf and Cologne)
Individual arrival on Sunday evening 8th November; a light dinner will be gladly provided between 7 and 9 pm in the hotel upon request.