Tips for clean and safe facilities after flooding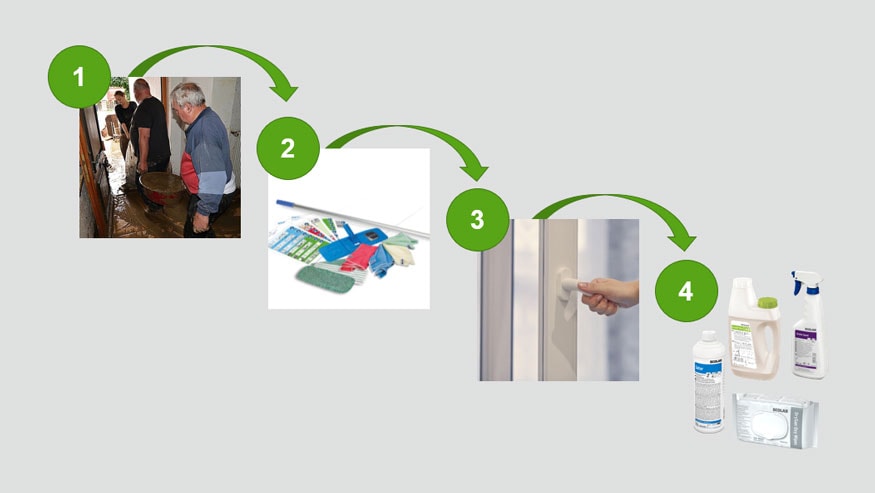 Four steps to clean-up your facility after flooding
Clean-up work after the heavy rains of recent weeks, which have caused dramatic damage in some parts of Europe, is in full swing. Equipped with bucket and shovel, the coarse dirt is removed. But what then, so that your home, office, shop or facility becomes hygienically clean again? Our expert Hans-Leo Fernschild, Principal Technical Service Specialist, has put together some recommendations* for you:
Coarse dirt removal: Bucket and shovel are the ideal tools for this first step. High pressure washers can also be used. Especially for larger areas, the use of scrubbing and single-disc machines is recommended. The additional use of wet vacuum cleaners also makes sense here.

Basic and intensive cleaning: For this purpose, mop covers with a high moisture absorption should be used – preferably cotton wipe covers. Depending on the object's size and circumstances scrubbing machines should be used. Basic cleaners, all-purpose cleaners, vending machine cleaners or industrial cleaners are recommended as cleaning agents.

Adequate drying prevents the growth of odor-forming bacteria and molds. Drying is ideally carried out using drying equipment. The time for dehumidification depends on the size of the facility and the moisture in the building fabric.

Final surface disinfection is recommended and helps to avoid contamination with pathogens. If mold stains have formed, preferably use chlorine-based disinfectants to remove them.
And, last but not least, comes the correct cleaning of the cleaning textiles to avoid the carry-over of germs. Thoroughly disinfect the machines and equipment used inside and out. The cleaning textiles used should be washed with a disinfecting detergent at minimum 60 °C.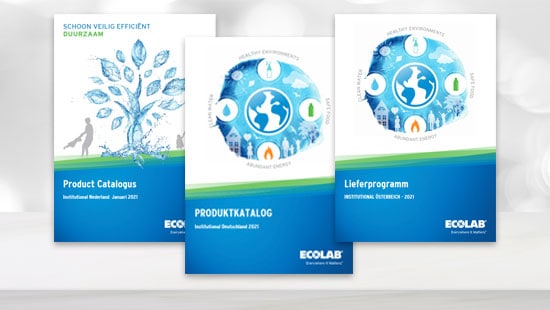 -------------------------------------------

* These general recommendations do not apply to moisture-sensitive materials such as textile coverings, wood, parquet, or laminate.