Ecolab Named One of The World's Most Admired Companies for Ninth Consecutive Year
Fortune ranks company first in the chemicals industry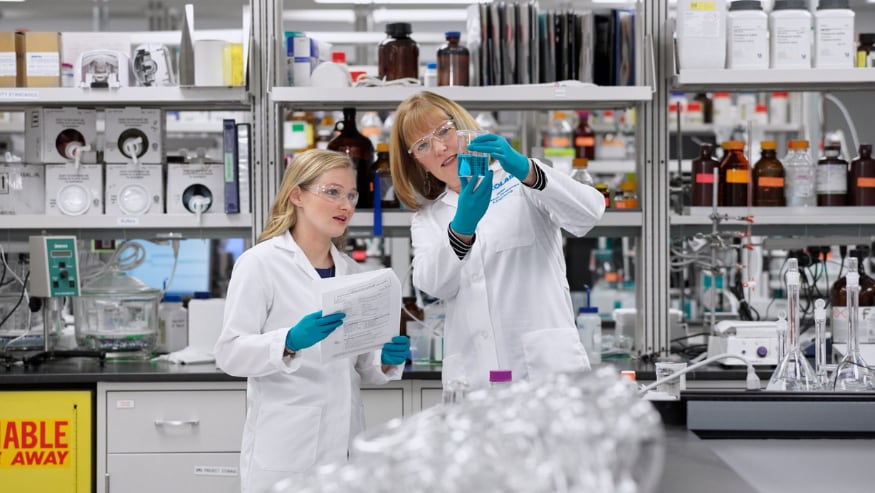 Two Ecolab associates at a lab conducting a test.
ST. PAUL, Minn. – Feb. 1, 2023 – Ecolab Inc., a global sustainability leader offering water, hygiene and infection prevention solutions and services that protect people and the resources vital to life, has been recognized by Fortune magazine as one of the World's Most Admired Companies for a ninth consecutive year. Ecolab was ranked first in the chemicals industry on the 2023 list.
Fortune's World's Most Admired Companies recognition is based on nine criteria of corporate reputation, from investment value and quality of management and products to social responsibility and ability to attract talent. Within the chemicals industry, Ecolab ranked first in multiple sectors, including social responsibility, quality of management, long-term investment value and previous industry rank."
To determine the best-regarded companies in 52 industries, Fortune and partner Korn Ferry asked executives, directors and analysts to rate enterprises in their own industry. A total of 645 companies from 27 countries were evaluated. For more information on the 2023 World's Most Admired Companies list, visit Fortune.com.