Climate Intelligence
Smart water. Fast results.

Industrial businesses are faced with the challenge of reducing carbon footprint while maintaining productivity. Some solutions attempt to address both needs at once, which typically takes several years to start seeing results and requires large capital expenditures.
Climate Intelligence powered by ECOLAB3D™, is an innovative solution that helps businesses make informed choices on how to balance productivity and sustainability goals.

Climate Intelligence allows you to start taking steps right away to:
Reduce energy consumption


The solution enables refineries and petrochemical plant managers to create a digital replica of their water energy systems, utilizing digital twin technology delivered through our partnership with Siemens. This digital tool automatically runs optimization scenarios and points out operational settings that reduce the carbon footprint and save energy. Our team will work closely with you to help achieve the results you expect.
Climate Intelligence powered by ECOLAB3D
Advantages of a digital twin:
Near-real-time optimization nudges your operators to control the process energy efficiently under changing operational conditions
Feedback on how actual operations become more efficient after the changes made
Tracking of performance and carbon intensity reduction
Ability to run feasibility studies and "what if" scenarios offline, in a virtual environment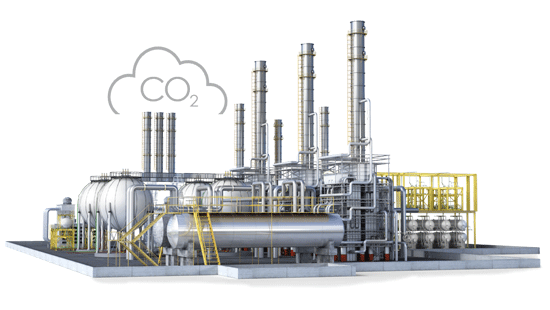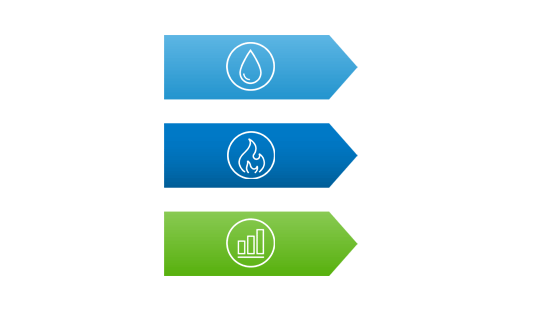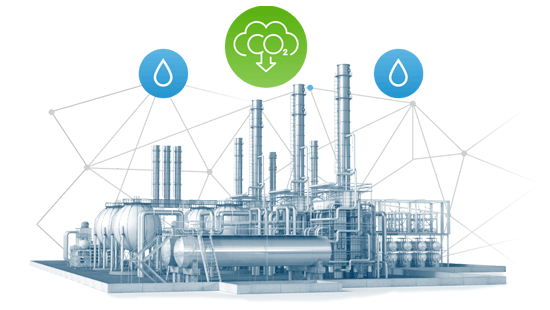 Climate Intelligence helps you achieve rapid results in a matter of months, making it easier than ever to move the needle on decarbonization and make visible progress on your climate goals.

Not only is it designed for immediate impact ─ it is also designed to more than pay for itself. A recent study found that it can help deliver a 300% potential ROI.1
1Nalco Water Service Report S-12236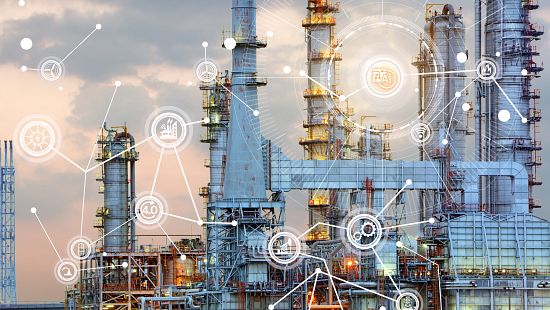 Ecolab and Siemens Partner to Help Industry Reduce Greenhouse Gas Emissions, Improve Production