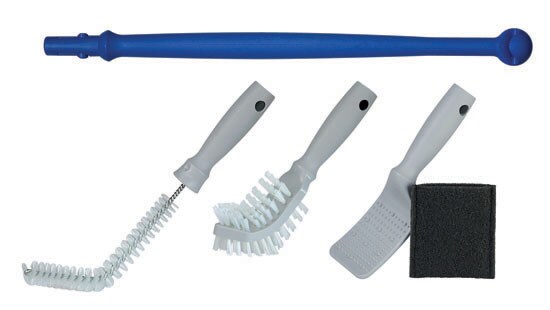 Ecolab Hi-Temp Tools
Proper kitchen equipment cleaning and maintenance are key to improving food quality, extending equipment life and improving restaurant profits. Ecolab has developed an exciting new tool system to make kitchen equipment cleaning easier and safer.
Ecolab Hi-Temp Tools were designed to clean all surfaces, including hard-to-reach areas of fryers, ovens and other kitchen equipment. The multi-brush heads of the tool are easily removed for cleaning, replacement or hand-held use. The new tools are ergonomic, effective and easy to use, resulting in less time spent cleaning with better results.