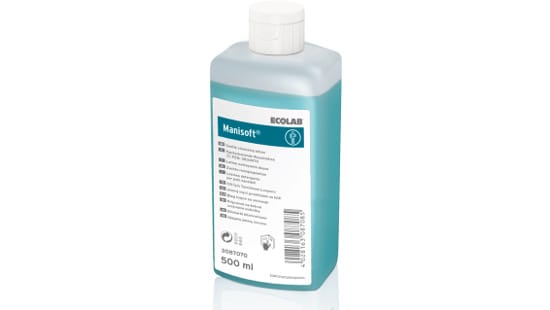 Manisoft™ / Manisoft™ Foam
Hand and body washes
Manisoft™ hand and body wash and Manisoft™ foam provide a balanced, effective concentration of active ingredients in a gentle formula. It is popular for both healthcare professionals and patients and suitable for frequent hand and full body washing. These products offer an economical solution for your everyday working routine procedures. They are most cost-effective and sensible to your budget.
Product Details
| Our performance | Your advantage |
| --- | --- |
| Available in two convenient formulations (liquid and foam) | Provides the option of using foam, lowest cost per use |
| Balanced, gentle washing product | General hand and body wash designed for use in all areas |
INDICATIONS FOR USE
Apply product to wet hands and rub gently. Rinse off thoroughly. For healthcare professionals and patients. In hospitals, medical and dental clinics, for individuals with sensitive skin.
INGREDIENTS (INCI)
Manisoft™
Aqua, Sodium Laureth Sulfate, Ammonium Sulfate, Lauryl Glucoside, PEG-7 Glyceryl Cocoate, Cocamidopropyl Betaine, Laureth-2, Propylene Glycol, PEG-55 Propylene Glycol Oleate, Citric Acid, Sodium Chloride, Sodium Benzoate, Parfum, CI 42051
Manisoft™ foam
Aqua, Sodium Laureth Sulfate, PEG-7- Glyceryl Cocoate, Lauryl Glucoside, Laureth-2, Sodium Benzoate, Parfum
For more information please refer to the product label/SDS.
See Other Hand Hygiene Products for Healthcare