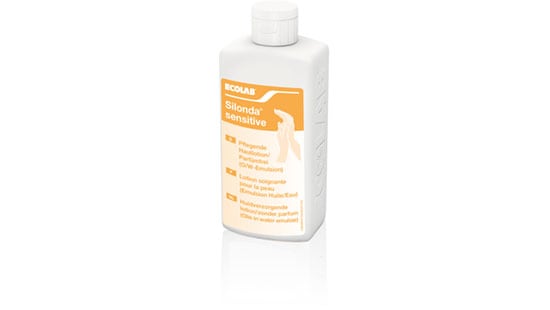 Silonda™ Sensitive
Oil-in-water emulsion Scent-free care for persons with sensitive skin. Contains nourishing oils, which regulate the moisture and fat content of the skin. Suitable for patient care. Component of our product line "PURE LINE" free from colorant and aroma additives.
For the skin care of stressed and dry skin. Regulates the moisture and fat content of the skin without troublesome residues.
Our performance
Your advantage
• Oil-in-water emulsion
• Perfume free
• Specially for dry and sensitive skin
• Absorbs quickly
• Specially suitable for persons with sensitive skin
• Also usable in kitchen area
• Lends moisture and makes the skin soft and supple
Follow the 4 steps below to avoid missing critical parts of your skin.
| | |
| --- | --- |
| | |
| Apply a small portion of lotion to the back of your hands | Rub hands back to back to spread the lotion |
|   |   |
| Rub hands with fingers interlaced. With this step also the palms are covered with lotion. Include the thumbs. | Rub nails and nail folds with lotion. Massage the lotion on hand wrist. |
Silonda™ is a cosmetic whose shelf life is determined according to the requirements of the cosmetics ordinance. Within the scope of product development, Ecolab carries out extensive stability studies that ensure the stability of the product within the minimum shelf life stated on the packaging.
With our cosmetics, the shelf life indicated on the product is ensured even with repeated opening of the container or after opening in the wall dispenser.
A special notice on the shelf life after opening is therefore not required according to the cosmetics ordinance.
Composition
Water, liquid paraffin, propylene glycol, palmitic acid, stearic acid, triethanolamine, cera alba, carbomer, methyl paraben, propyl paraben.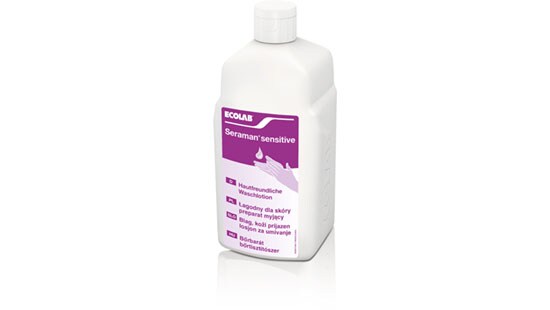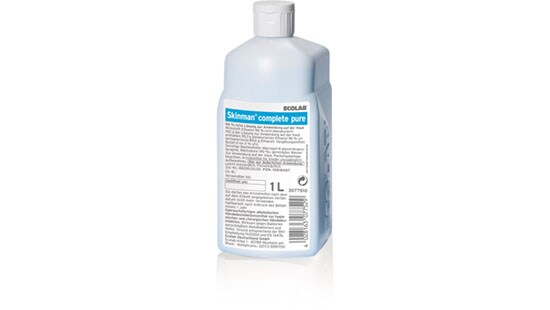 Get to know other products dedicated to hand hygiene
Please see below related offerings: