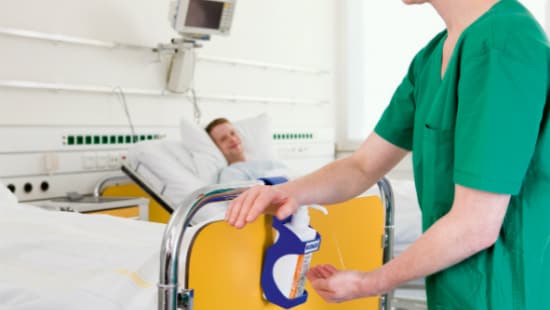 Hand Hygiene Healthcare
Hands are the most important tools of healthcare staff and hand hygiene is generally considered the most important factor in hospital acquired infections prevention. It is very easy to transfer harmful pathogens throughout the whole hospital, if the proper hand hygiene is not followed. At the same time, according to multiple studies, it is very hard for the healthcare employees of all levels to remain compliant with the best hand hygiene practices.
To maintain the highest levels of hand hygiene in the healthcare facility, you not only need the best disinfection and washing products that will be generally accepted. You also need to ensure the proper level of care for the hands' skin. Ecolab supports its customers in all the above areas.
A Partner You Can Count On


At Ecolab, we recognize that preventing HCAIs is complex. Our passion is to support you as healthcare partner, working Hand in Hand together to confront the daily battle against HCAIs. We have developed our comprehensive Hand Hygiene Program, a dynamic and systematic approach that embraces four key pillars: technology, information, service and training.