CENTRAL STERILE PROGRAM
The Ecolab Central Sterile Program takes a comprehensive and outcome-driven approach and leverages a partnership scheme, with our world-class service and expertise in instrument reprocessing, to personally deliver distinctive, lasting, and substantial outcomes for today's most sophisticated Central Sterile Departments and help fulfill their missions in safe and clean care.
Previous slide
Next slide

Advanced Solutions for Optimum Results

TECHNOLOGY
THAT MEETS HIGH STANDARDS
Our technology is the foundation that empowers you to fulfill your most desired and stringent outcomes.
Best-in-class products and dosing systems improve cleaning quality, compliance and efficiency, while reducing operational costs.

SERVICE
BY OUR CSSD EXPERTS
Best-in-class service to keep your equipment and processes at maximum performance.
Multiple evaluations continually improve your processes and systems.
Service agreements are provided for manual and automated processes.
Ongoing coaching for your staff to ingrain the new protocols into your routines.
TRAINING
BASED ON THE LATEST STANDARDS
Our industry understanding and expertise delivers world-class training and onsite consultation.
On-site consultation and personal hands-on training at implementation.
Best practice methods and support materials optimise team performance.
INFORMATION
TO DRIVE HIGHER COMPLIANCE
The Ecolab Central Sterile Program (CSP) is based on properly validated results. The foundation of this is a unique iOS-driven device which resides in your CSSD to gather critical information, along with CSP Check-Lists.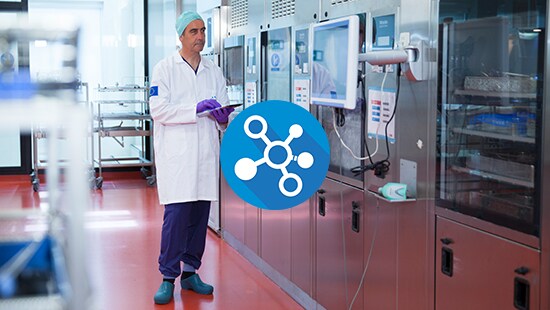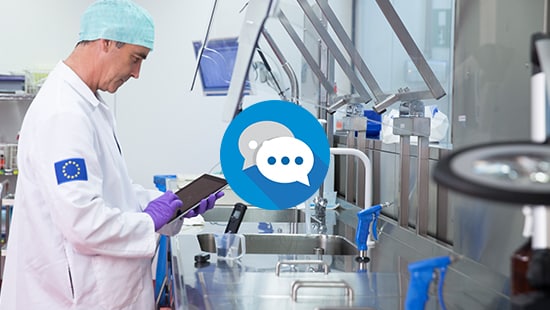 Audit & Testing Services
Our comprehensive Ecolab® Central Sterile audit and testing services allow you to focus on your processes, improve outcomes
and maintain or exceed standards of care.
QUALITY & COMPLIANCE AUDIT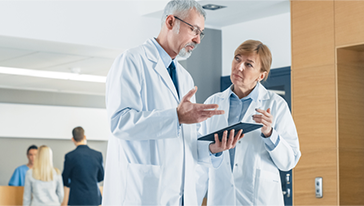 PROCESS & EFFICIENCY AUDIT
WATER QUALITY TESTING SERVICE