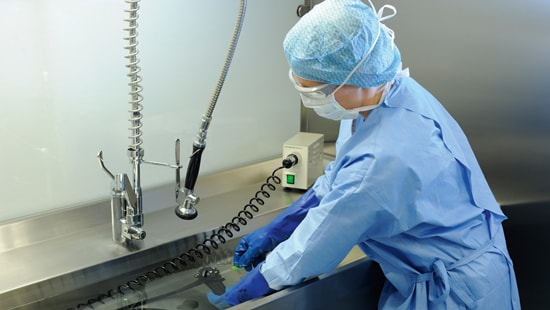 Manual Cleaning and Disinfection for Instrument Reprocessing
The Sekusept range is specifically designed for the manual cleaning and disinfection of medical devices including surgical instruments and flexible endoscopes. The chemicals provide high material compatibility, excellent cleaning performance and a broad efficacy spectrum. Together with our dispensers you can be assured that a repeatable result is being delivered day in day out.
We couldn't find any results for "".