ECOLAB PATIENT ROOM PROGRAM
Scientific studies show the patient environment is often not a safe environment. On average, less than 50% of critical surfaces is regularly disinfected. Other studies and our lengthy experience prove that when executed in a systematic, programmatic way, cleaning results can be improved dramatically.
Previous slide
Next slide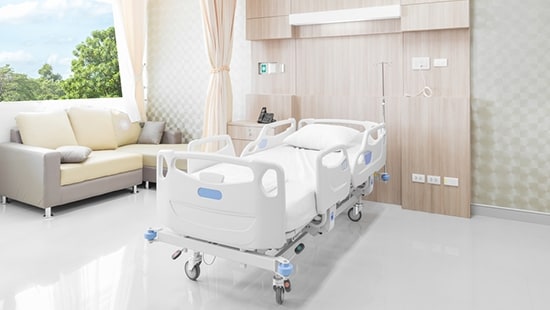 The Ecolab Patient Room Program enables your team to work smarter, not harder.

TECHNOLOGY
Having the right products in the right places that address your facility's specific challenges.

SERVICE
More than simply phone support, Ecolab representatives are located across the country to provide timely, in-person collaboration, product service and training.
TRAINING
We elevate your staff's knowledge and skills by combining in-person training, aligned with healthcare best practices, with online training and visual job aids.
INFORMATION
Data reported through dynamic dash-boards, tracking trends, optimizing performance, and helping to change behavior.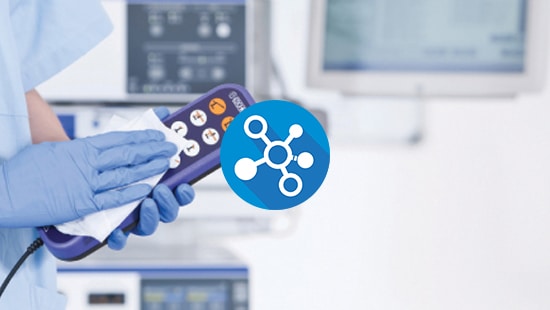 BEST IN CLASS TECHNOLOGY
Based on our assessment of your environmental hygiene needs, we will recommend you the optimal combination of:
Ready-to-use disinfection wipes & sprays,
Concentrated disinfectants & dosing devices,
Tools and accessories.
Placing the end-users (nursing, facility services or assistants) and their specific needs central in this recommendation, we optimize the balance between costs, user priorities and convenience.
RELIABLE SERVICE
The Ecolab Patient Room Program includes Ecolab Healthcare's sales and service expertise to support your on-going infection prevention efforts. Continued service visits enhance effectiveness. Key Service elements in our patient room program are:
Site Survey Assessment
Environmental Hygiene Strategy development
Hygiene Compliance Protocols
Education, awareness and signage tools
COMPREHENSIVE TRAINING
We elevate your staff's knowledge and skills by combining in-person training, aligned with healthcare best practices, with online training and visual  job aids. From our comprehensive set of training services and expertise, we consult with our customers on their specific needs, based on a detailed assessment of the current situation. To ensure the training solutions meet the challenges and special requirements, the main focus is put on:
Product training
Protocol training
Monitoring training
ACTIONABLE INFORMATION
Information on how environmental hygiene products are used in your facility, and how they should be used optimally is key to improving hygiene compliance. The central Information elements in our program offering are:
The easy to use DAZO fluorescent gel provides quick, objective evidence that cleaning has been performed.
The iOS Encompass App to assess cleaning results.
The Ecolab Customer Portal to give you 24/7 access to environmental hygiene cleaning compliance. Dynamic dashboards provide real-time, actionable cleaning reports so you can make timely changes to stay in compliance and target training efforts for continuous improvement.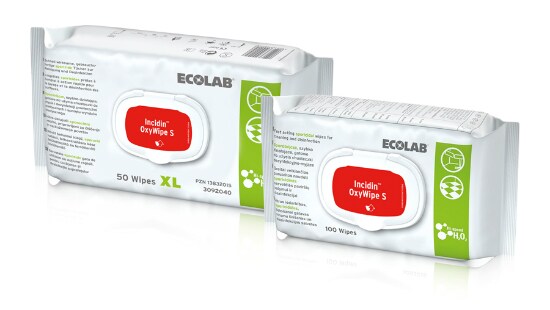 IMPROVING PATIENT OUTCOMES USING A SYSTEMATIC APPROACH TO HYGIENE COMPLIANCE
When partnering with us in the Ecolab Patient Room Program, we align our objectives upfront:
Realizing A Safe Patient and Healthcare Worker Environment
We help reducing the risk on preventable HAIs:
By Improved Cleaning Compliance.
Enabled by Actionable Information.
Executed through tailored Training and Service.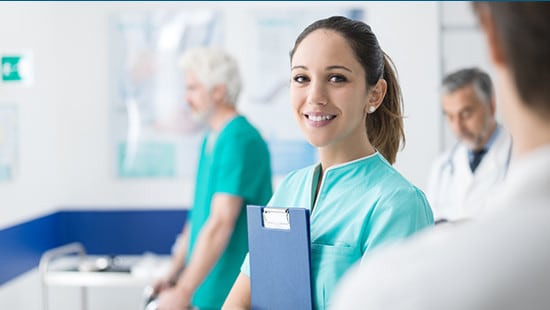 Reducing Operational and Preventable Costs 
We help to reduce your spending:
By Improved and Standardized Operational Efficiency.
By Optimized labor, budget & bed use.
Through a reduced risk on preventable and costly Healthcare Associated Infections.
The Ecolab Patient Room Program is tailored to your needs, resulting in the specific combination of Technology, Information, Service and Training that delivers the best result in your facility.

PUT A PROVEN STRATEGY IN PLACE TO FIGHT HAIs. START BY SCHEDULING A BASELINE EVALUATION TODAY.