Generating Renewable Energy and Sustainable Operations with EDC
$3.8 Million Total Value Delivered
Insights
Geothermal power is a sustainable, reliable and renewable energy source that uses heat from the earth's molten core to make electricity by pumping hot water from deep underground wells to generate steam. Energy Development Corporation (EDC) in the Philippines is the world's largest vertically integrated geothermal company with proven expertise in exploring, harnessing and sustainably generating power from steam. EDC is committed to advancing sustainability by employing new technologies to reduce its environmental footprint while optimizing operations.
One of its sites was experiencing fouling due to scale and corrosion caused by mineral deposits of silica and iron sulfide. Without action, EDC faced a 65% annual decrease in geothermal output. To avoid potential operational disruptions, the company had to manually remove the scale two times a year at a cost of $20,000.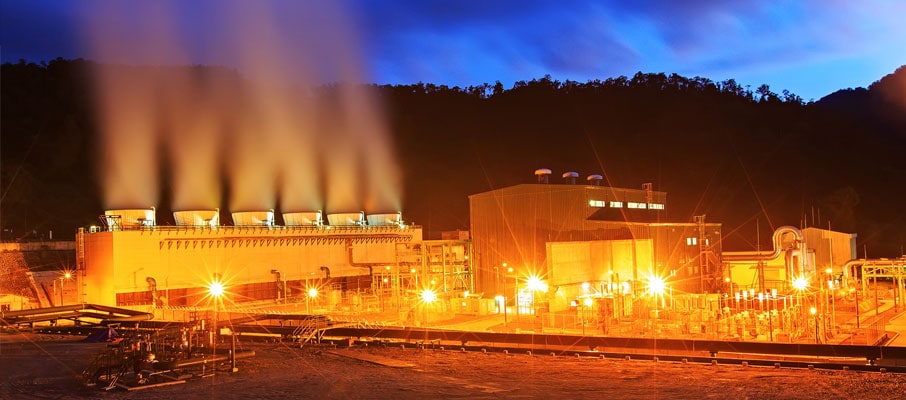 Actions
Nalco Water, Ecolab's water and process management business, implemented a scale-inhibition program based on laboratory simulations using Nalco Water's Geomizer™, a digital modeling tool that is designed to predict a plant's risk of scale and corrosion. Nalco Water's Geomizer™, Geothermal Scale Modeling Tool enabled a reduction in silica buildup by leveraging a patented Silica Inhibitor Program that also helped disperse and control iron sulfide.
Outcomes
Within four months, Nalco Water's treatment program led to a 70% annual reduction in scaling and helped avoid a corresponding decline in production. It also helped reduce downtime, minimized chemistry use, and extended the period between mechanical pipeline cleanings from twice a year to once every two years.
"EDC's partnership with Nalco Water and Ecolab synergizes the strengths of both teams that allowed us to continuously address the complex but worthwhile challenges towards safe and sustained geothermal operations."
— Erlindo Angcoy, Strategic Technology, and Innovation — Subsurface Group/Geothermal Resource, EDC.
Featured Solutions
Nalco Water's Geomizer™ Modeling Software

Customer Success Stories
Partnering with customers to solve their greatest challenges
This is a carousel. Use Next and Previous buttons to navigate, or jump to a slide with the slide dots.
No related success stories were found.