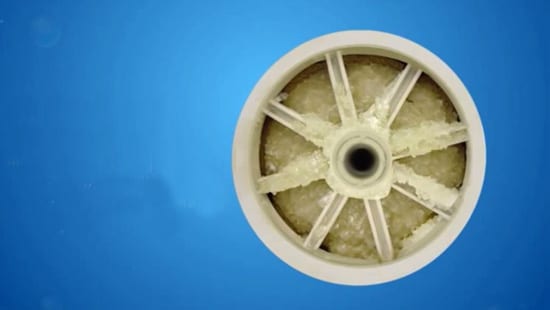 Membrane Scale Control
Whether you're from a municipal organization that must produce large volumes of clean water, or from an engineering firm that wants to design reverse osmosis systems to operate at higher recoveries, or from an industrial operation, Nalco Water can provide the right antiscalant that will be cost effective and will prevent mineral scaling of your membranes.
More Information on Antiscalant Products
Nalco Water's Membrane Solutions team offers PermaTreat antiscalant products for different types of scale. Our scale inhibitors can save you money by:
Preventing the need to replace expensive membranes prematurely
Maintaining efficient plant operation at the highest possible recovery
Eliminating or reducing the use of hazardous acids
Reducing water consumption by safely operating at high recovery rates
Using fewer chemicals
Producing less concentrate, and allowing for better environmental acceptance of that concentrate
Reducing energy costs
Reducing the downtime caused by frequent membrane cleanings
And by using the traced version of our antiscalants you receive the added benefit of online monitoring of antiscalant concentration. This means that an alarm can be triggered if the antiscalant concentration falls below set point, and, if you add the control option, you will be able to maintain an exact level of antiscalant at all times, regardless of variations in feed flow rate and dosing pump variability.